So a while back I did a review of Victoria Scott's Fire and Flood. I love this book but for some reason it took me a while to pick up the sequel Salt and Stone. You know how it is: you're so ridiculously excited for a sequel but when it comes out, you're kind of preoccupied with other things? That's how it was for me.
BUT. I finally picked it up. And
OH
MY
GOD.
A review wasn't good enough. Oh no. This called for something more, something to express just…just…look I don't have words, ok? This book tugged at my heartstrings and made me cling to the edge of my seat and I thought about it when I wasn't reading it and basically I got to the end cursing THAT THERE ISN'T A CONCLUSION WHYYYY.
So here is whatever mess went through my head as I was reading it. There are obviously spoilers so please, please stop here if you haven't read the book.
---
Ok, we all good? If you haven't read the book and you're still here this is your own damn fault. Novel Darlings does not take any responsibility for you not reading the warning signs!
Oh, Tella, honey, baby. I love you but I do seriously doubt your ability to survive by yourself.
So, the sea section is up first. At least they get boats? But yeek, this is not gonna end well…
HARPER'S BACK! ~happy dance~ Harper is best character. Seriously, there are no words for how much I love her. I love Tella's heart but Harper is my best girl.
Lawson is kind of a pig…but he also sang at Tella's birthday party and there kind of seems to be something underneath there. Like the others he's here to save someone – he can't be all bad. A pig, selfish, lazy and a misogynist maybe…but I like how these books show that tough situations can change you or bring out the worst in you.
OH SHIT, IT EXPLODED!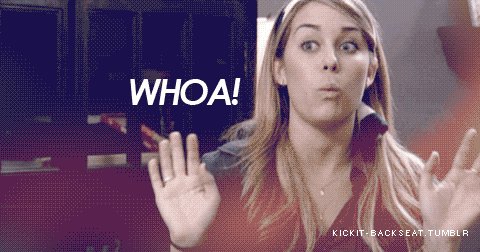 Welp, wouldn't be an ocean scene without some sharks…
Jaxon's dead?!
These books are so goddamn traumatising, it's not even funny.
YOU CHEATING RATS, OH MY GOD, YOU KILLED JAXON.
Oh yuck. I mean, great, well done Tella, now you guys can fish and eat…but also ew.
Guy is not gonna die. Sometimes I'm super grateful that characters are protected by plot relevance.
As much as I still think that Tella would probably trip on a root and kill herself if left alone (yeah, me too, Tella…me too) it is her heart that keeps their group together. It's what inspires people to follow her. She sticks to her guns, by Goddess.
GUY! HE'S ALIVE! And also not eaten by sharks…
Willow is a sketchy little witch. Just saying. It's not stated outright if she did try to kill Olivia and we might never know but it's seriously frightening that even a little girl might go that far to save someone she loves.
NO. NO. WHY. Worst words ever: Pandora Wars.
Oh hell, this is making me nervous. Madox will be fine – he's cute and can take any shape, c'mon, he's so gonna kick their asses – but there's a lot of other Pandoras we get attached to. Guy's lion, Olivia's elephant, Harper's eagle. Hell, I don't know about you but I love Titus' bear and Tella nicknames him Monster. It's so damn cute.
Ye Gods, this is scary. I am so tense. And we're only in the first fight.
A rat against a lion? Yeah, Willow's Pandora was kind of doomed.
I love Madox. I want one, Also there's no way he's going to die in these wars…but I'm still nervous!
WOAH, REBELLION IN THE RANKS!
And so we lose another one of our number. He was an ass but Mr Lawson dying was not something I saw coming…at least not in that way. Even though no one liked him, the whole group is shocked and grieved by his death. These contenders really have made themselves a little family.
Time for the Mountains. The final arena. Let's go, I am so ready!
WHAT. JUST WHAT. COTTON IS WHAT.
I should have seen that coming…
Not surprisingly, Guy is pissed that a guy infiltrated their group with the sole purpose of killing  Tella.
Also I really love Harper and Tella's friendship.  Tella is a bit jealous of Harper's beauty way back in the beginning but it was never too much of a big deal. They both admire and love each other unconditionally. Harper even comes back to the race to help Tella win. Love strong female friendships in novels.
And we experience another death in a surprising and gut-wrenching way. It's a horrible scenario – two people you care for will die and you can only save one. Who do you choose?
Tella can actually be very clever when she wants to. Instead of forging straight ahead without thinking, she remembers Guy in the desert, and gets the group to think and plan instead. Because of this, they go the right way instead of taking the red herring like the other contenders.
Piranhas and hot oil? Man, these guys are not fucking around.
I KNEW IT! 'Dedication to the Brimstone bleed' – there was only one thing they would choose for the final test. Survival versus love. I honestly had no idea how Tella was going to get out of that one and the result was just heartbreaking.
Annnnnd it gets even worse.
This book is literally killing me. Everyone at this point is so broken and beaten down and in the end it's all for nothing. Because of Cotton, they can't even stay together. The only upside is that now they have a chance to infiltrate and destroy the Brimstone Bleed from the inside.
---
So that's all of the major thoughts I had going on during this book. I can only hope that Victoria Scott gets the chance to write a third one, if not more. I am not done with Tella, Harper, Guy and Madox yet, not by far.
This book got a 5 stars – one star more than I gave Fire and Flood. While I still feel like Tella is a bit flaky, she tries and is ultimately the linchpin that keeps the group together. She's developing as a character and I love that. This book also had the same kind of twists and turns that the first book had, which I'm glad of, as it was one of my favourite things about the first book.
Basically, this book is made of win and I should have read it earlier.
(wow, that was fun. I should do this again. It's a nice, easy change from a regular review)
Let me know what you guys think! Do you think this book was better than the first and are you dying for the third one?
SPEAKING OF WHICH, WHEN ARE WE GETTING A THIRD ONE.