Wow. June came around quickly, right?
You: But Novel Darlings! It's been two months and there's been hardly any posts! What gives?
Us: Ok, so we know Luna said we'd be better for May. Turns out, she shouldn't have said that.
You: We were promised interesting, frequent content. Two months is kind of a long time without regular posts.
Us: That is true. And we are trying to stick to that goal as best we can. Unfortunately, life sometimes makes it impossible for us to do posts at a reasonable rate. The previous month Luna started a new job and had a bereavement in the family. Andy was defending her PHD and trying to make sure she had a place to live next year, on top of her regular job. It was extremely bad month for us and we hope you lovely people understand and will stick with us.
And with that in mind, how about some lovely, shiny new releases for the next quarter? ~waves hands~ Be dazzled by the shinies and forget about our absence!
JULY
Serafina and the Splintered Heart
Jem and the Holograms – The Misfits
July Pick – Final Girls
I love, love, LOVE final girl stories. Sadly, so far, I have been left wanting for most of them. I am pinning a lot of hopes on this one and I pray it won't let me down.
Final Girls is the story of Quincy Carpenter who went on a holiday with five friends…and came back alone, the only survivor of a horrible massacre. She becomes part of an infamous group that no one wants to belong to, known as the Final Girls – girls who have survived terrifying ordeals.
Many years on, Quincy is happy and moving on with her life. But when the first final girl ends up dead and the second turns up on her doorstep Quincy has to find out what really happened to her all those years ago.
THE DESCRIPTION GIVES ME CHILLS, I KID YOU NOT. I NEED THIS BOOK.
AUGUST
Jem and the Holograms Vol. 5 – Truly Outrageous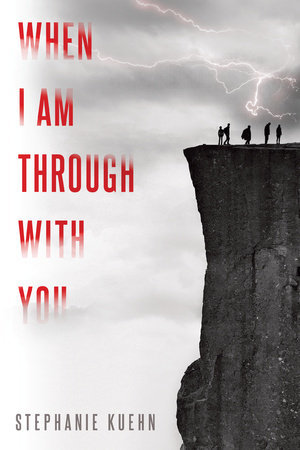 August pick – The Dazzling Heights
I adored The Thousandth Floor. It's right up my alley – pretty girls, secrets, futuristic societies…I promptly bought both the HB and PB. I have my suspicions I will do the same for this book.
The Dazzling Heights picks up where we left off, after that traumatic night on top of the tower where a friend was lost forever. Leda tries to forget her role in that night and Rylin's chance at a better future means that she'll have to see the boy whose heart she broke. Avery struggles with the fact that she can never be with the one she loves and there's a mysterious new girl in town.
I devoured The Thousandth Floor and I am so ridiculously excited for this one, you don't even know.
SEPTEMBER
September Pick – One Dark Throne
I have five copies of Three Dark Crowns. Do you really think that I wasn't going to pick the second book as my pick of the month?
I read the ARC in early September last year and back then, a year seemed too far away to find out what happens to the triplets. Now it's June and SEPTEMBER IS STILL TOO FAR AWAY.
I make no guarantees that I won't end up with more than one copy of this either.
The battle for the Crown has begun, but which of the three sisters will prevail?
---
PAPERBACK RELEASES
My Perfect Life by Sophie Kinsella – July 13th
A Week of Mondays by Jessica Brody – August 8th
Shiny Broken Pieces by Sona Charaipotra, Dhonielle Clayton – August 10th
The Female of the Species by Mindy Mcginnis – September 5th
Behind Her Eyes by Sarah Pinborough – September 7th
---
That's it for now. We've decided we won't have a May gemstone and will move right into June as May is basically a blur for us. Oops?
This month we have another react, our usual gemstone post and hopefully we'll be ready to post a review we've been working on for a long time…
Luna out! xxx